Did you catch the True Blood series finale on Sunday night? Whether you loved it or hated it, you may have noticed striking similarities between vampire Eric Northman's hit beverage and Mpire's design for Soda SHAQ™ (Click for more Soda SHAQ info). From the extra-large can to the splashy colorways and facial expressions, Northman's fictitious drink, "New Blood," bears more than a passing resemblance to Mpire's collaboration with AriZona Beverages and Shaquille O'Neal.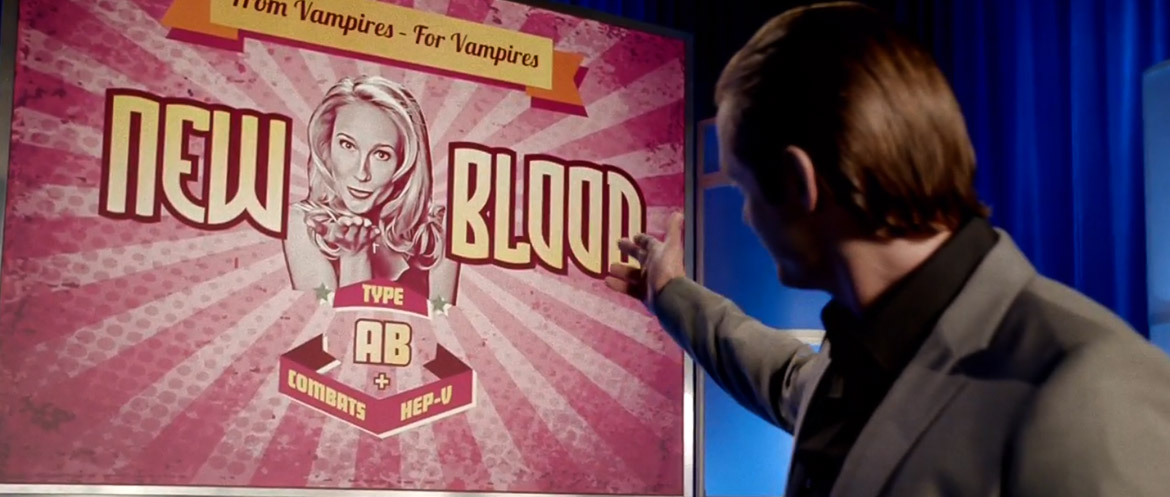 So, is imitation the sincerest form of flattery? If you ask Mpire Principal Moon Mehta and Creative Director Scott Kyle—the design duo behind Soda SHAQ™ — the answer is always yes. Says Mehta, "As innovators, our objective is to cultivate creativity. We unleash our ideas to the world and allow them to take on a life of their own." No small feat, but Mehta and Kyle have a talent for tapping into the subliminal minds of today's tech-savvy consumers.
"When we were brought on for the Soda SHAQ™ project," Mehta explains, "we thought it would be cool to play with the cultural phenomenon of the "selfie." So, we slapped Shaq's face on the can, with a different facial expression for each flavor. We knew instinctively that this tongue-in-cheek approach would inspire shares on social media and instagram photos." Did they also know that the campaign would capture the imagination of HBO? Perhaps not, but Mehta and his team have already sunk their teeth into the next big thing.